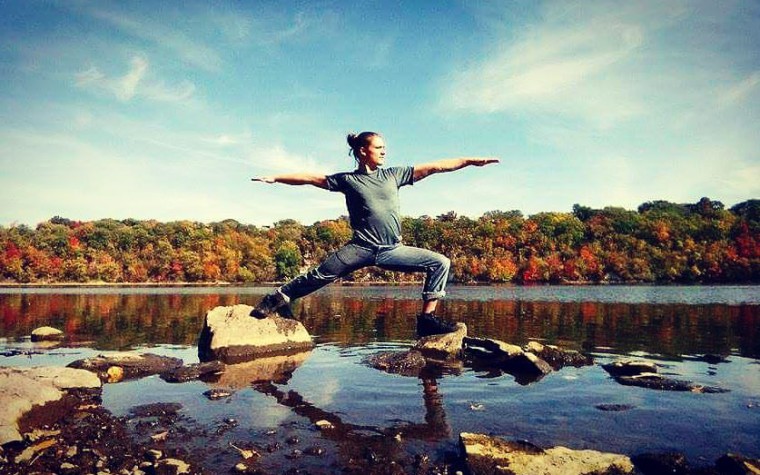 July Classes, Events & Workshops
4th Of July Weekend
Yoga Classes
This can be a busy time, we recommend you reserve your spot.
Fri. 9 am Power Yoga
Fri. 10:30 am Yoga Basics
Sat. 7:30 am Hot Power
Sat. 9 am Hot Yoga
Sat. 9:30 am Yoga Basics
Sun. 9 am Gentle Yoga
Mon. 9 am Gentle Yoga
Mon. 10:30 am Gentle Yoga
**NO 5:30 PM CLASS on July 4th**
Yin + Yoga Nidra
Sun. 7/10 @ 5:30 pm
Jenn Fast
$15 drop in or punch pass
This 75 minute class combines yin yoga and yoga nidra.
Yin Yoga calms and balances the mind and body, improves circulation, flexibility, and joint mobility, and promotes fascial release. Yoga postures are held for 3-5 minutes using props as needed for comfort and support. After 30 minutes of stretching, yoga nidra will follow.Yoga Nidra produces profound relaxation in the body-muscular, mental, and emotional. During yoga nidra you will lie in a comfortable, propped position and be led through a series of verbal cues and visualizations to bring your mind into a deep state of rest and relaxation.
Restorative Yoga
Sun. 7/17 @ 4:30 pm
Jean Mohr
Drop in $15 or Punch Pass
Restorative Yoga practice can dramatically reduce the effects of stress on your body and your mind. In this 75 minute practice, you will be guided into a series of poses in which you are completely supported with bolsters and blankets. These supported poses allow you to find stillness in both body and mind. Leave feeling completely relaxed and renewed. This class is offered the 3rd Sunday of each month.
Space is limited to 8, please reserve your spot!
Special Guest Instructor
Mitchell Molloy, Minneapolis
July 20-22
Join us in welcoming Mitchell Molloy , trained by Baron Baptiste and Sid McNairy, for an inspirational, invigorating, and energizing experience!
Workshops $35 each or $60 for 2
All levels welcome. All transforming!
Space is limited – Reserve your spot now! 
July 20 6:30 pm-8:30 pm True North Alignment $35 or 2 workshops for $60
Improve balance and position to energize your practice
July 21 6:30 pm-8:30 pm Handstand Workshop $35 or 2 workshops for $60
Breakdown, demystify, and play with the art of handstand.
July 22 9 am-10 am Power Vinyasa Class
$15 drop in or punch pass
Transformative power vinyasa yoga class. Inspire, perspire, and walk away feeling refreshed and powerful!
New Class Time!
Friday @ 10:30 am
Yoga Basics
Jenn Fast
Add this class to your schedule to prepare your body, mind and soul for the weekend!
Reserve your spot now!