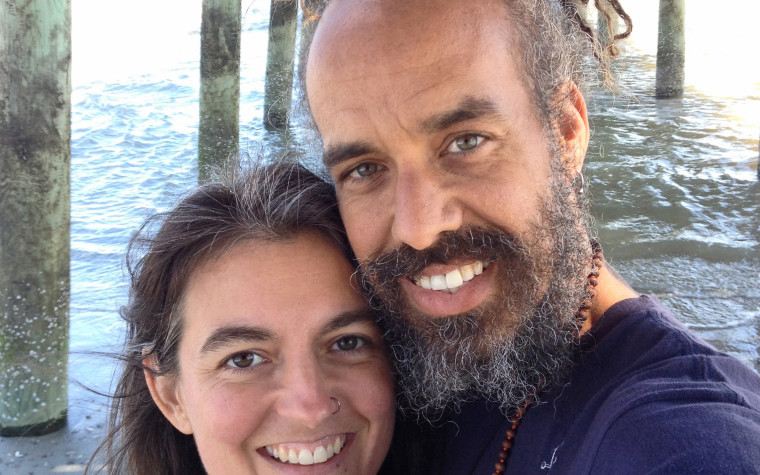 John & Marty – Lila Kirtan
In Okoboji this month
Gentle Yoga with Janine & Live Music by Lila Kirtan
Tues. Aug. 18 @ 10:30 
You wont need to change a thing for this yoga class + live music experience. Enjoy your usual Tuesday class with Janine set to a soothing, live mantra music backdrop. Regular punch card or $14 drop in. Reserve your spot on our reservations page .
Mala Trunk Show
Hang out after class to shop Marty's handmade genuine gemstone malas (yogic meditation beads) and other intention-drenched, natural jewelry.
Gong Sound Healing
Tues. Aug, 18 @ 7 pm  $20
Access the natural state of meditation trough nada yoga, the yoga of SOUND. The space where healing happens can open up naturally while listening to therapeutic soundscape. In this gong sound healing, you will receive wave after delicious wave of vibration from a gong made by the best gongs smiths in the world.
Dress for comfort. It is recommended that you bring any props that may assist you in lying down or sitting comfortably during this event.
Gong Sound Healing Reservations:
Reserve your spot with PayPal now
call or text Janine 712-330-5593
email