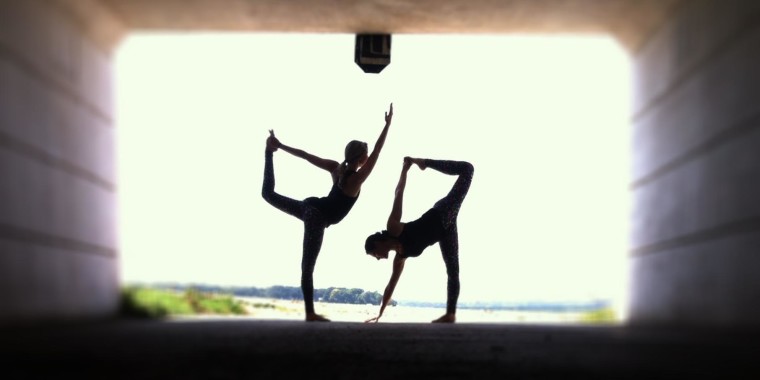 May News
NEW Class in May
Saturday 7:30 am Hot Power -Mindy
As the lakes area summer season comes upon us, we encourage you to go to our registration page (and bookmark it) so you can be assured to have a place in class. With the registration you will receive an email with a link to cancel your spot up to an hour before class. If you are not able to cancel please give us a call at 712.336.9642.
Don't like to register for class? You can also use the registration page  to see how many spots are left and drop in instead!
Looking for 10 people to join a HOT YOGA CHALLENGE!
May 18-22 @ 6am $45
Are you ready to kick start weight loss and gain flexibility? Want to feel the benefits and see results fast? We invite you to a
5 day HOT YOGA CHALLENGE! 95 degree Hot yoga class with Mindy 5 days in a row at 6 am for 45 minutes. Anyone can join this challenge, even if you have never practiced yoga or hot yoga! We challenge you to put HOT YOGA to the test to see and feel results in just 5 days!
Who is up for the challenge???
Only 3 spots left!
text Janine 712-330-5593
FREE Class Saturday 5/2 @ 1 pm
Michelle Parks will be offering a FREE yoga class. Yoga Myths Debunked. Join Michelle for an informal class dispelling many myths and misinformation about yoga. Mats and chairs will be available (you don't have to sit on the floor). This class will include discussion of myths and debunking, time for questions and an all-level yoga class. (allow 90 minutes)
Yoga Myths:
You have to be flexible to do yoga.
Yoga is a religion.
Yoga is not a workout.
Yoga is just for 20 somethings.
Yoga is too much of a time commitment.
Yoga is only for people who are fit and thin.
There is only one type of yoga.
Yoga is not for people with injuries or chronic pain.
You cant lose weight doing yoga.
You have to be barefoot to do yoga.
You have to be a vegan to do yoga.
Michelle will debunk these kinds of statements and more…
We invite you to get to know Michelle and what she offers at Yoga Okoboji.
Meditation with Waxela
Sunday 5/17 @1 pm
Goodwill Donation
Blessing of the Energy Centers Meditation (adapted from the work of Dr. Joe Dispenza)
In this meditation we will focus attention on each of the body's energy centers (chakras) with the intention to create coherence within and around each center. Science has shown us that all disease, whether physical, emotional, or mental, begins with incoherence in the energetic field within and around our bodies. By focusing our attention on creating coherence within our energetic centers, we can create wellness in all aspects of our being.
"Your job is to raise the frequency of matter with new information. And we know from all of the research that available, along with the experience in our workshops, that if you combine a clear intention with an elevated emotion you will begin to affect matter." – Dr Joe Dispenza
Class size is limited, please register  .
Restorative Yoga
Sunday 5/17 @ 4:30 pm
A Restorative Yoga practice can dramatically reduce the effects of stress on your body and your mind. In this 75 minute practice, you will be guided into a series of poses in which you are completely supported with bolsters and blankets and blocks. These supported poses allow you to find stillness in both body and mind. You will leave feeling as if you have a new lease on life and completely renewed for your week ahead.
Please register to save your spot, class size is limited to 8.
Yoga Study Weekend
May 16-17
Sat. 8 am-9 pm/Sun 8 am-4 pm
Yoga study is for anyone who would like to learn more about yoga and themselves. This weekend will focus on sequencing yoga postures. The weekend workshop will include many yoga classes with various teachers, breath work, chanting, discussion and meditation. This weekend is one of a 9 part series. After completion of the 9 weekends you will receive a certificate that allows you to become a Registered Yoga Teacher (RYT) with the Yoga Alliance if you choose. Completion of the series can take as little as 1 year or as long as you like. For more information or to register contact Janine (http://www.yogaokoboji.com/contact/) .
Treat yourself on Mother's Day
Sunday May 10
Enjoy a yoga class on Mother's Day and receive a FREE gift for each participant.
9 am Gentle Yoga with Marta
10:30 am Hot Yoga with Marta
Memorial Weekend Classes Available
Take a yoga class over Memorial Weekend. Register  to save your spot in class!
Sat. 7:30 am Hot Power
Sat. 9 am Hot Power
Sat. 9:30 am Yoga Basics
Sun. 9 am Gentle
Sun. 10:30 am Hot Yoga
Mon. 9 am Gentle
Mon. 5:30 pm Yoga Basics
See our Full Schedule
Coming in June
Outdoor Yoga
West Lake Okoboji
Arnolds Park Green Space
Tues & Thurs @ 7 am
June, July and August soak in the beautiful views of West Lake Okoboji while Mindy and Michelle guide you through an invigorating morning yoga practice.
A Saturday class will be offered in July only.
Special price punch cards available
5 classes/$50
Drop in $12 or use your Punch Pass
Coming in June
MEN ONLY Heated Training
Thurs. @ 6 am
Special Price $40/4 classes
10 spots open for MEN ONLY Hot Class. This class will incorporate strength and flexibility in a 95 degree room for 45 minutes. Improve your other athletic endeavors…improve your golf swing…no excuses.
Register Now for Special Price text Janine 712-330-5593.
Thank you for your continued support. We hope to see you in class soon!