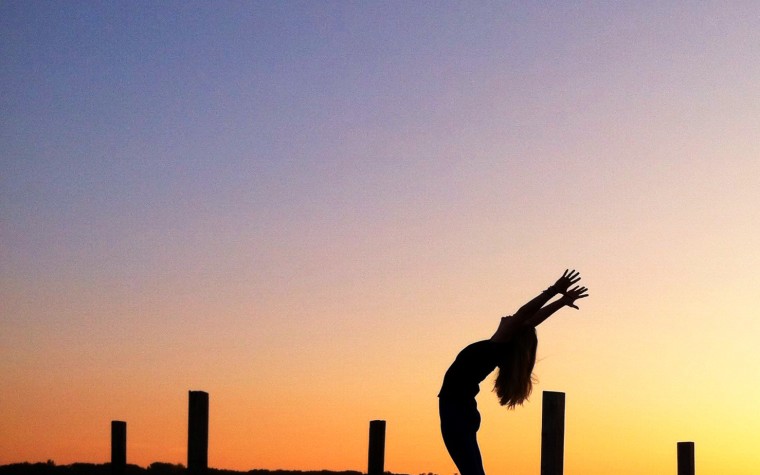 September is National Yoga Month
Schedule Changes in September
NEW Tues 5:30 PM Warm Stretch
After Labor Day 10:30 am classes on hold
until next summer
7:30 am Sat. Hot Power Canceled
September is National Yoga Month and we are giving away prizes!
How to enter:
1. Follow us on Instagram @yogaokoboji or like us on Facebook
2. Post pictures practicing any of the 8 limbs of yoga
3. Instagram: tag @yogaokoboji and use #yogaokobojichallenge
4. Facebook: post to our page and use #yogaokobojichallenge
5. Post as many pictures as you like between Sept. 1-15
6. Three winners will be announced by Sept. 18
Winners based on number of entries, content and creativity.
1st prize – Orange Manduka Yoga Mat, 6 yoga classes, Yoga Okoboji Shirt
2nd prize – 6 yoga classes, Yoga Okoboji Shirt
3rd prize – 1 Yoga Class, Yoga Okoboji Shirt
This contest is no no way sponsored, endorsed or administered by Facebook or Instagram.
FREE First Saturday
Sept 5 @ 1 pm
With Mindy Leinbaugh
On the first Saturday of every month Yoga Okoboji is offering a free yoga class.
Mindy will guide you through the different styles of yoga offered at Yoga Okoboji, including a few minutes of Hot Yoga. We invite YOU to enjoy this fun, FREE, yoga experience with Mindy!
NO NEED TO RESERVE YOUR SPOT…JUST SHOW UP!
No matter what level you are, no matter if you are new to yoga or an experienced practitioner, we invite you to share and learn together with us at Yoga Okoboji. Please allow for up to 90 minutes.
Labor Day Yoga Class
Monday 9 am Gentle
Monday 10:30 am Gentle
Class size is limited, please reserve
Foundations of Movement
In Celebration of
National Yoga Month
Special Discounted Price
$36 for 4 classes
Do you know someone who is curious about yoga but too intimidated to try? Do you want to improve your yoga foundation?
On Tuesdays, 9:30 am – 10:30 am, September 8, 15, 22, 29
Mindy Leinbaugh is launching FOUNDATIONS OF MOVEMENT . This is a series of 4 classes designed specifically for people who have never done yoga, but open to anyone who wants to go over the basics.
New students will be gradually introduced to a variety of beginner level yoga poses. They'll learn how to use props and stay safe through alignment basics. Anyone is welcome to join this class to learn the FOUNDATIONS OF MOVEMENT.
Upon completion, graduates will feel ready and able to attend drop-in gentle and basic classes with confidence! Sign up with PayPal .
Restorative Yoga & Meditation
Sunday 9/20 @ 4:30-6 pm
Jean Mohr
Drop in$14 or punch pass
A Restorative Yoga practice can dramatically reduce the effects of stress on your body and your mind. In this 75 minute practice, you will be guided into a series of poses in which you are completely supported with bolsters and blankets. These supported poses allow you to find stillness in both body and mind. Leave feeling as if you have a new lease on life, completely relaxed and renewed.
Please register for this class to save your spot. Class size is limited to 8.
Yoga Study
September 26-27
Yoga study is for anyone who would like to
learn more about yoga and themselves. This is officaially the beginning of the series, however, you can begin in any month. This upcoming weekend will focus on an introduction to yoga and sun salutations. The weekend workshop will include many yoga classes with various teachers, breath work, chanting, discussion and meditation. This weekend is one of a 9 part series. After completion of the 9 weekends you will receive a certificate that allows you to become a Registered Yoga Teacher (RYT) with the Yoga Alliance if you choose. Completion of the series can take as little as 1 year or as long as you like. For more information or to register contact Janine.
Learning the Gayatri Mantra
With Waxela Sananda
Sunday 9/27 @ 1pm
Goodwill Donation
The Gayatri Mantra is known as the most sacred of mantras. Chanting the Gayatri enlightens one with peace of mind, calmness, relaxation, health benefits, enhanced psychic abilities, balance, clarity of mind, centeredness, and spiritual awakening. Waxela will teach class participants the history of the Gayatri, the proper pronunciation and meaning of the Gayatri Mantra, and the class will chant the Mantra together 108 times.
Class size is limited, please reserve  your spot.