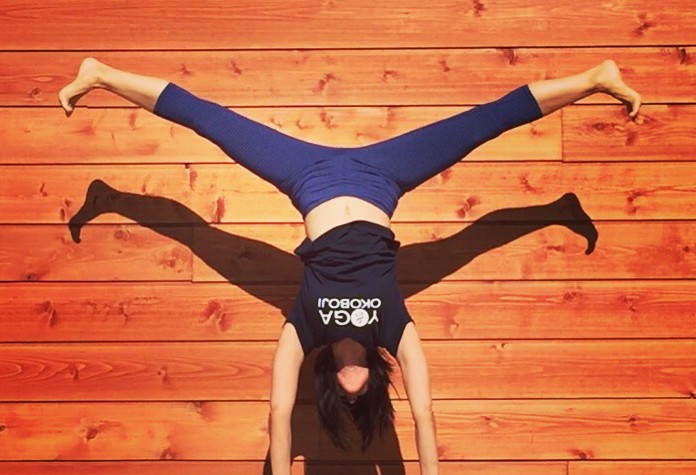 October Yoga Classes & Events
New Class in October
Tuesday 6 PM Warm Stretch
Join Yoga Therapist Jean Mohr for warm stretch class that includes gentle stretching in 95 degrees.  Jean and our infrared ceramic heaters help you stay healthier by helping to increase your flexibility and circulation thereby detoxing your body.  The heaters may also help in weight loss and pain relief.
Yin + Yoga Nidra with Jenn Fast
Sunday Oct 1 @ 4:30 pm 
This 75 minute class combines yin yoga and yoga nidra.  Yin Yoga calms and balances the mind and body, improves circulation, flexibility, and joint mobility, and promotes fascial release. Yoga postures are held for 3-5 minutes using props as needed for comfort and support. After 30 minutes of stretching, yoga nidra will follow.Yoga Nidra produces profound relaxation in the body-muscular, mental, and emotional. During yoga nidra you will lie in a comfortable, propped position and be led through a series of verbal cues and visualizations to bring your mind into a deep state of rest and relaxation.
Add this opportunity to relax and de-stress your mind and body to your schedule! No yoga experience is necessary.
Goodwill Meditation with Caroline Vernon
Sunday Oct 8 @ 1 pm
Restorative Yoga with Yoga Therapist
Jean Mohr
Sunday Oct. 15 @ 4:30-5:45 pm
A Restorative Yoga practice can dramatically reduce the effects of stress on your body and your mind.  In this 75 minute practice, you will be guided into a series of poses in which you are completely supported with bolsters and blankets.  These supported poses allow you to find stillness in both body and mind.  Leave feeling as if you have a new lease on life, completely relaxed and renewed.
Class size is limited reserve your spot today!
VinYin + Crystal Bowl
Coral Cochran-Bray + Chris Murphy
Sunday Oct. 29 @ 4:30-5:45 pm
Join Coral to illuminate your heart space with a journey through a VinYin yoga practice appropriate for all levels.  Then, deeply relax with an extended, healing savasana accompanied by a crystal bowl sound bath. VinYin is a style of practice that combines movement and breath with deep stretches for longer holds. It is an exhilarating yet calming practice.
Try Our Additional Fall Classes
Monday 7:30 am Gentle Sunrise Yoga – Marta
Monday @ 6 PM Vinyasa – Coral
Tuesday @ 6 PM Warm Stretch – Jean
Wednesday @ 5:30 PM Gentle – Sue
Wednesday @ 6 PM Vinyasa – Coral